Easter Brunch
Sunday April 21

Our Spring
Sunday Brunches
are Here!
Join us this Sunday,
April 21st from 10am to 3:45pm
for the first of our Spring Brunches
Click here to make your reservation today!

Or call us at 541-547-6627
And Don't Forget Mother's Day
on May 12th
In addition to our standard lunch fare we will have our special brunch menu: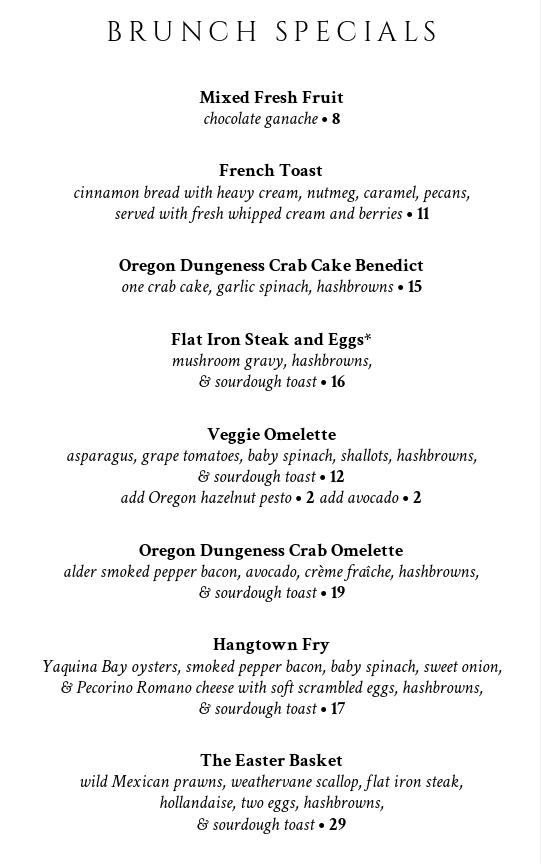 Welcome!

Ona, the name, was inspired by the native Chinook language, meaning shell fish. Owner and executive Chef Michelle Korgan offers locally sourced and globally inspired fresh ocean and local land fare. Overlooking the Yachats River and the Pacific Ocean, Chef Michelle Korgan crafts classic dishes with a distinct ONA twist, inspired by her travels to Japan, Italy, South East Asia and the surrounding Pacific NW. Ona offers a fine dining experience in a relaxed family friendly atmosphere. Join us for coastal cuisine as well as craft cocktails, and thoughtfully selected small vineyard and boutique Northwest wines. Ona Restaurant and Lounge is located in the heart of Yachats, Oregon the Gem of the Oregon Coast. Make a reservation today!
carefully sourced
globally inspired
Ona had the pleasure of winning Oregon's Best Dungeness Crab dish. Up against much larger restaurants, Ona pulled through because of our high quality, delicious crab cake.

Check out the link below!

https://www.10best.com/awards/travel/best-dungeness-crab-in-oregon/
HOURS
We open February 1st for dinner. Dinner Hours 4pm-8:30pm Friday- Tuesday. The First and Third Tuesday of every month, will be our International Buffet, featuring a different country every week.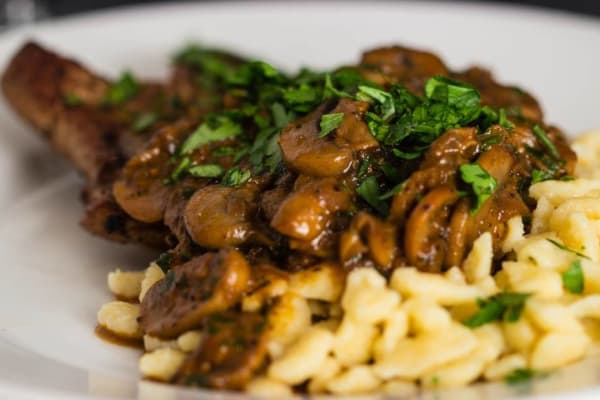 International Buffet
International Buffet
join us
every other Tuesday
through May
And call for Reservations 541-547-6627
or click the button below.:
Reserve A Spot Now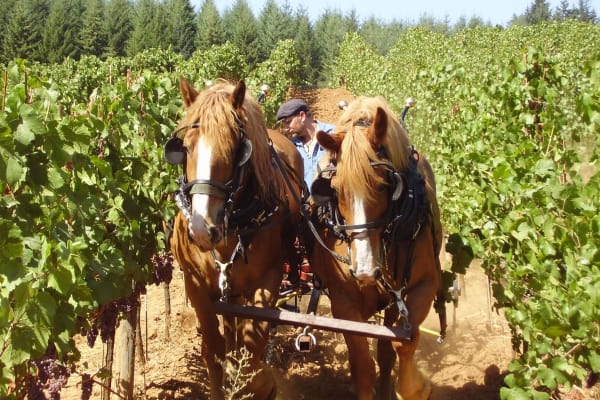 Featured Purveyor
Antiquum Wines
Antiquum Wines, an Ona favorite. Please come try these wines at our restaurant or visit their vineyards.
We spoke with our Oregon based distributor, Julian Sinclair, about this unique Oregon vintner.
Read More
Come Find Us
Sign Up Today
Subscribe to our newsletter and be the first to learn about our seasonal promotions and special deals.
By clicking "Sign Up" I agree to the Terms of Service.
Reviews
We strive to provide an exceptional level of service for every guest, and are proud to be in the top 20 seafood restaurants on the Oregon coast on TripAdvisor.com
View Reviews