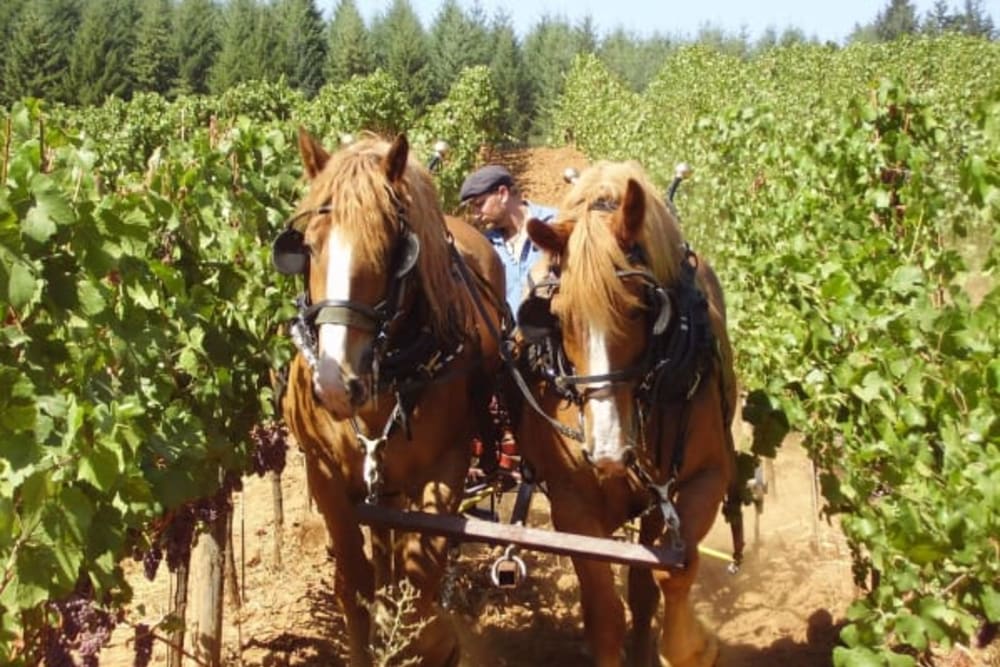 Antiquum Wines
February 1, 2019 by: Phi
Antiquum Wines, an Ona favorite. Please come try these wines at our restaurant or visit their vineyards.We spoke with our Oregon based distributor Julian Sinclair. Where we were able to develop the relationship to this wine. In their words,

"Complete cycles of life are the center of Antiquum's growing philosophy. They are the reason Antiquum wines are richly distinctive and eloquent."

"Stephen Hagen is a native son of the Willamette Valley's coastal foothills. He was raised only a few miles down the road from what is today, Antiquum Farm, and was steeped in a great appreciation for all things outdoors and was given free reign to roam the streams, hills, and woods for miles in every direction on foot, bike, or horseback. Wheat, grown in the vineyard, cut and piled in the vine rows smothers weeds. Poultry scratching for the wheat further weeds the vineyard returning the grain in fertilizer form to the vines. A flock of sheep are the cornerstone of their fertility management; they use intensive rotational grazing to cycle nutrients from diverse cover crops to the vines. This intermittent grazing creates
cycles of root die-off which release and retain microbial life and organic matter. The farm is 800 ft in altitude, experiences strong diurnal temperature swings and is underpinned by shallow Bellpine top soil of only 7-24 inches in depth. This allows the fruit to reach higher levels of ripeness while retaining strong acidity.'

We at Ona would like to let you know a bit about the fabulous distributor Julian Sinclair. They are a specialty distributor based at the southern end of the Willamette Valley in Eugene, Oregon.
"We are first and foremost a small distributor for small producers. We care about the stories behind our brands and about the families, farms, co-ops, and the hard work it took to get to that amazing beverage. Many of our producers are farmers and stewards of the land and we put a premium on working with folks who care about and support healthy farming practices. We know our producers personally. We invest and work with people who make great products. Cheers!"